Urgent Update: Flare Emissions Monitoring for Oil & Gas Refineries
Get clarity on the EPA's new flare rules and get tactical tips to comply with the May 2015 deadline.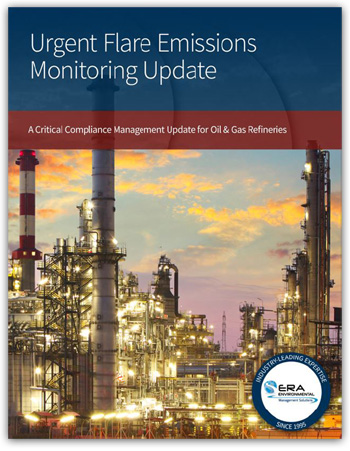 A proposed ruling by the EPA in 2014 introduces additional checks and requirements for your flares and monitoring devices, effective May 2015.
ERA's compliance experts have prepared a brief update to keep your refinery running smoothly and protect your profits from penalties.
This update will cover:
Time-Saving Strategies for managing the avalanche of data these new monitoring requirements will introduce.
Flare Compliance Best Practices that give your refinery assured compliance.
How to turn flare emissions monitoring into Proactive Compliance Protection.
By learning the concepts in this update your refinery will benefit from compliance security, smoother audits, and more stability
Get Your Free Flare Emissions Monitoring Update