Learn the Truth Behind Your Greatest TRI Fears
Does TRI reporting send a shiver down your spine? Are you worried about what your TRI report says about you? Fear not – we've teamed up with former top-level EPA TRI Coordinator, Nora Lopez, to delve into the environmental managers' top TRI fears and put your mind at ease.
ERA presents a free 45-minute recorded webinar to help you put the finishing touches on your TRI report and avoid the issues that keep reporters up at night. In this live webinar, you will get EPA-insider perspectives on these common Toxic Release Inventory worries:
How does the EPA calculate fines?
How can I see if I'm the biggest emitter in my industry?
Who else can see the data from my reports?
What should I do if I get fined?
What if there are mistakes in my TRI report?
You'll learn the solutions to these fears along with simple takeaways that will help protect you from some common TRI reporting mistakes. Don't lose another night of sleep worrying over the accuracy of your TRI report – download this free webinar now.
Presenters: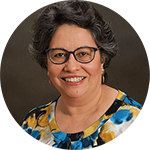 Nora Lopez, retired TRI Coordinator, Region 2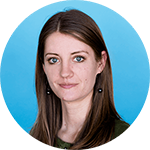 Laura Weinkam, EHS Manager, ERA Environmental