SDS Labels and Authoring Handbook - Free Guide
Are you GHS Compliant? Do You Understand the costs? The benefits? The risks?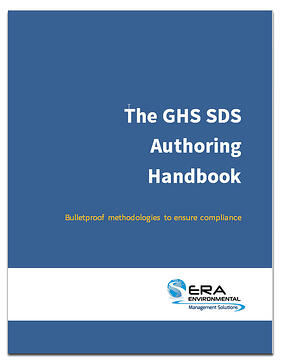 Learn the classification and communication basics you need to author compliant GHS labels and safety data sheets. This handbook outlines:
How to assess and clarify your chemicals under the new GHS standards.

How to properly author a GHS label or safety data sheet for any chemical in your facility.

How to reduce risk and increase employee productivity using GHS training standards.

Why you shouldn't author your SDSs manually.
We've drafted a bulletproof methodology for ensuring compliance.
Complete the form to get it now.