Free EBook: REACH Compliance Handbook
Download your copy of the REACH Handbook - Everything you need to know about complying with the European Chemical Regulation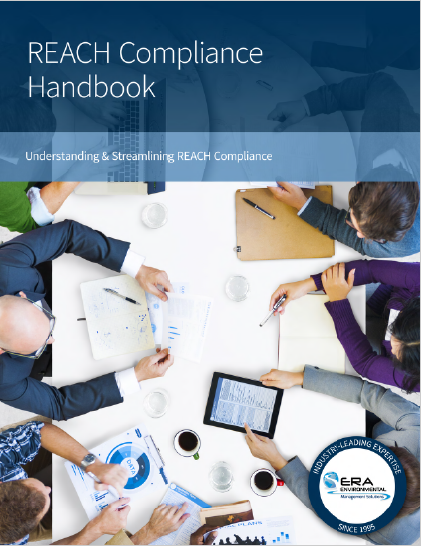 The European market has some strict rules regarding which chemicals can be present in goods shipped to and sold in the EU. Is your business affected? Are you confident you're keeping the right records to prove your compliance?
What's in this ebook?
This straightforward handbook gives you the fundamentals of REACH compliance. It's the perfect jumping-off point for any business concerned about REACH compliance.
This handbook explains:
The REACH list of banned substances.
Best practices for tracking Substances of Very High Concern (SVHC).
Capturing SVHC data throughout your supply chain.
Information about the chemical authorization process that enables you to use certain banned chemicals.
If your business exports to or does business in the European Union, this guide will set you out on the right path. Get your free copy now.