FREE KIT
The Globally Harmonized System Guide: Terms and Tips for Transition
OSHA's adoption of GHS guidelines has led to significant changes in chemical classification and labeling.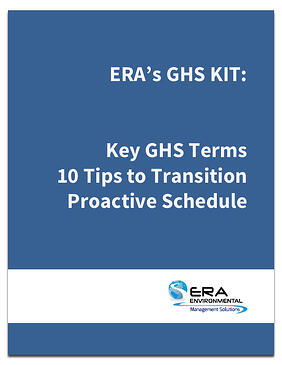 This Kit is designed to help you understand the basics of the Globally Harmonized System, so you can execute a smooth and efficient transition.
You'll gain:
Key terms defined for the Globally Harmonized System

10 Tips to help your business transition smoothly

A Proactive GHS Schedule, so you can take action now
A must read resource for all EH&S professionals - especially those with an outdated SDS management system.
Complete the form to get it now.