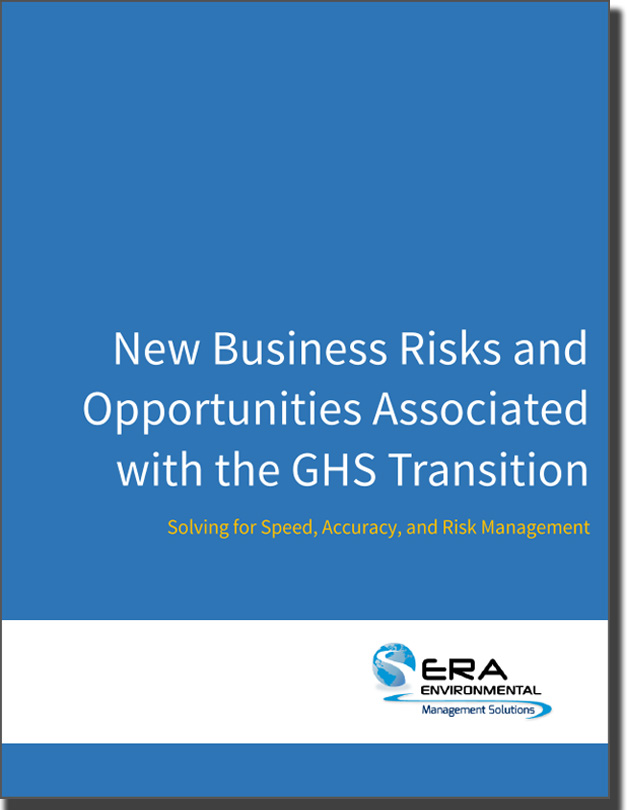 FREE GUIDE
Business Risks and Opportunities Associated with the GHS Transition
Solving for Speed, Accuracy, and Risk Management
The clock is ticking on GHS compliance. You need answers today.
Will you lose your market position to competitors with faster GHS implementation?

Do you have accurate tools in place, to ensure your business won't be penalized?

Are you aware of newly identified workplace risks and hazardous material training requirements?
See the 3 high-level concerns surrounding GHS implementation… and the according solution.
Complete this form to get the GHS Transition Guide