With the ever-changing nature of GHS standards, the ability to repsond quickly to change and automate authoring is more important than ever.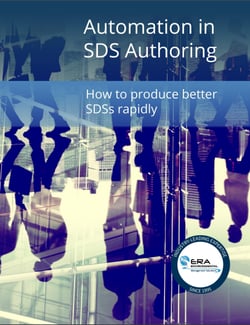 Any business in the United States or Canada faces important hurdles in GHS compliance.
The proven best method to stay on top of regulatory changes to SDS authoring is to get agile, and automate as much of your processes as possible. This will give you the ability to adapt to any regulatory change, reauthor SDSs on demand, and ensure the integrity of your chemical data.
This useful PDF guide lays out everything you need to know about introducing automation to your SDS authoring and management processes, including:
Which areas of your process benefit most from automation.
How automation improves your overall efficiency, not just SDS management.
What features of automation to hone in on for your business.
How to ensure GHS compliance in the face of changing international regulations.
Download your copy of this free PDF eBook today and get access to this important business information. Simply complete the form to the right to download your PDF.