Free eBook: NPRI Reporting & Your Business
The National Pollutant Release Inventory (NPRI) is a critical Canadian environmental report for anyone involved with manufacturing.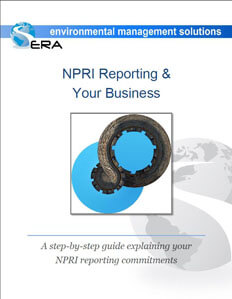 But what is it, how do you submit one correctly & how can it affect your business?
We have put together a 25-page eBook that explains pratically everything you'll need to know about NPRI reporting, all in plain, easy-to-read English.
Our 25-page eBook will walk you through:
How to determine which parts of the NPRI report you are required to submit.
Whether your facility falls under any of the special NPRI exemptions.
What the most recent changes to the reporting requirements are.
What information your report needs to contain so you stay in compliance.
How to make your NPRI reporting easier and take less time.