Decades of EPCRA Knowledge Condensed into one Ultimate Download, Yours Free.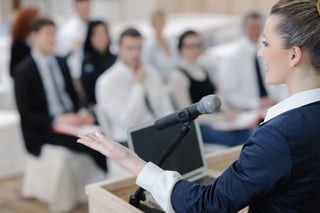 This course in EPCRA Essentials contains the combined expertise of over 50 years of EPCRA, Form R, and Tier I & Tier II reporting. You'll learn the fundamentals of EPCRA compliance reporting and assessing your obligations.
ERA has combined forces with a former EPA TRI Coordinator to present this comprehensive educational course. You get a free PDF of the complete day-long course from ERA, with 170 slides of insider advice and tips.
This EPCRA Essentials course is a must-read for any EHS professional. It provides a full education on Toxic Release Inventory (TRI) and Form R, as well as Tier II, emergency notification requirements, and information on how EPA auditors assess your compliance.
Learn about the exceptions and exemptions (i.e. De minimis and Article exemptions) that affect your EPCRA reporting, including the threshold amounts for SARA regulations.
Get alerted to upcoming changes to regulations that will affect your next EPCRA report.
Essential 301, 302, 303, 304, 311, 312, and 313 definitions, thresholds, and tables direct from credible EPA sources.
Tips on ensuring an accurate upload to TRI-MEweb and Tier II Submit. How to review and QAQC your data before you provide it to the EPA.
Charts and data direct from public EPA sources - credible, up to date, and accurate.
Download the EPCRA Essentials Course today. Fill out the form and we'll email you the free PDF.