Free Short EBook: Clean Power Plan Guide
Download this short briefing on what the proposed Clean Power Plan means for your business.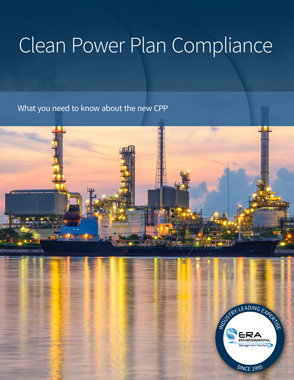 The Clean Power Plan is currently in the news, with its implementaion and future under a new EPA administrator currently the subject of intense media discussion.
The plan was drafted with the intention of rolling out significant carbon emission reductions for the energy industry over the upcoming years. Many manufacturers are feeling unprepared for the dramatic reductions it outlines.
What's in this ebook?
This short 5-page guide is designed to give you an overview of what to expect from the CPP, should it be implemented, and how to be prepared.
This briefing explains:
The reduction goals of the CPP
Leadership insights on compliance and tracking best practices
A reliable compliance methodology
Forecasting and proactive compliance
If your business is affected by the new CPP, this guide will set you out on the right path. Get your free copy now.