Get Expert Insights into Boiler MACT Regulations with this Simple How-To Compliance Guide
The Boiler MACT regulations have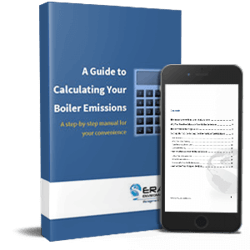 historically been some of the most contentious - facing intense scrutiny, debate, industry debate, and political posturing. Knowing exactly what your compliance requirements are for Boiler MACT is a major challenge for most manufacturers.
ERA's regulatory compliance professionals have taken the time to evaluate, simplify, and compile boiler emission calculations and relevant boiler MACT regulatory data into a short 21 page PDF that will kick start your boiler compliance processes.
With this guide you will learn about:
Regulatory background on MACT and NESHAP regulations.
Which data sources you'll need for accurate boiler emission calculations and how you'll use them.
Step by step walk throughs for boiler emission calculations, with examples.
Some best practices and tips to make MACT compliance reporting easier.