EHS automation drastically shrinks the time you spend entering data and chasing after missing information. Many innovative Oil & Gas Managers cut out mundane data management tasks using the methods outlined in this guide. By making your job more cost effective and less stressful, you can get back to meaningful EHS work.
This free guide will show you how to streamline your EHS department so you can concentrate on your top priorities.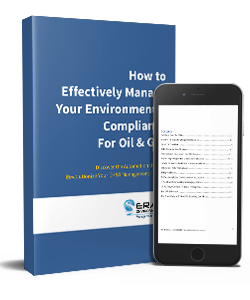 In this guide, you'll learn:
How to get notified if you're approaching a regulatory threshold or if a flare goes out of compliance.
How to automate monitoring your Continuous Emissions and Parametric Monitoring Systems (CEMS and CPMS).
The surprising returns from automating all your compliance tasks, including reminders, alerts.
How to automate your regulatory reporting (and the best ways to spend your additional time).