Free Guide:
The Ultimate GHS Hazard Classification Guide
Complying with new GHS guidelines means you'll have to restructure your company's hazard communication standard.
Start preparing now.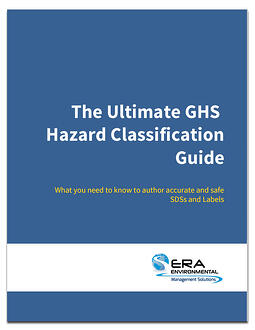 We created a guide that covers everything concerning GHS hazard classification, so you can determine a bullet-proof classification system, and help your business transition smoothly.
After reading this guide, you'll understand:
The step-by-step process for classifying a chemical hazard

The logic behind GHS hazard classes and categories

The most effective way to communicate hazards

The tools you need to ensure your SDSs are accurate and reliable
This is everything you need to know about GHS hazard classification.
Complete the form to get it now.